List of articles accepted for publication in the series of "Communications in Computer and Information Science" (CCIS) in the Springer publishing house.
The articles have undergone additional review, the list of works has been agreed with the editorial board of the journal.
Welcome!
It is our pleasure to invite you to participate in the 2019 International Conference on Pattern Recognition and Information Processing (PRIP'2019), which will be organized by Belarusian State University of Informatics and Radioelectronics (BSUIR) in cooperation with The International Association for Pattern Recognition (IAPR), Belarusian State University and United Institute of Informatics Problems of the National Academy of Sciences of Belarus. The conference  will be held in Minsk, Belarus on May 21-23, 2019.
The conference will provide an excellent opportunity for scientists, researchers and engineers to exchange up-to-date technical knowledge, new ideas and experience and define ways of further development in the field of pattern recognition and information processing. The conference will focus on both theory and applications.
Important dates
Paper submission  

 February 1, 2019

Extended to February 28, 2019 

Acceptance notification
 April 5, 2019
Delivery of camera ready paper and Registration due      
 April 15, 2019
Conference date 
 May 21-23, 2019
Publication
All submissions will be blind reviewed by the Program Committee on the basis of technical quality, relevance to conference topics of interest, originality, significance, and clarity. All accepted and presented papers will be published in International Conference Proceedings. Authors of selected papers will also be invited to submit extended versions for publication in the series of "Communications in Computer and Information Science" (CCIS) in the Springer publishing house.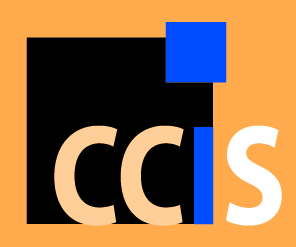 Selected papers of PRIP'2016, CCIS, Springer
Relevant topics
The topics of the Conference include, but not limited to:
Signal & Image Analysis and Processing
Pattern Classification and Recognition
Information Processing
Intelligent Systems
Computer Graphics and Vision
Distributed, Embedded Systems and Parallel Architectures for Signal and Image Processing
Knowledge - Based Expert and Decision Support System
Application of Pattern Recognition and Image Analysis
Multidimension Image Processing, Modeling and Construction
Submission
Papers for the Conference should be submitted in English in a camera-ready format via the EasyChair system.
The length of the submitted papers is restricted to 6 A4 pages. To prepare papers we recommend using Microsoft Word any versions.